Eye Care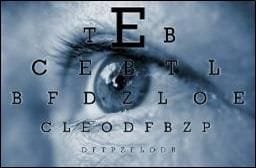 Regular eye care examinations are essential and should form part of your overall health checks. Retinal Photograph, Visual Field tests and eye pressure checks are just part of what we've got to offer, to ensure that your eye health is closely monitored.
Sometimes your vision can be improved and enhanced and your eyes protected from harmful conditions.
Eye problems may not be immediately obvious. Eye irritations such as pink eye, swollen eyes, sty eye, itchy or puffy eyes, eye pain, dry eyes or watery eyes may be indicators of serious eye diseases, eye injuries or other problems that only a qualified Optometrist can identify and treat successfully.
Eye care is more than protecting your eyes from the elements with prescription sunglasses. Eye strain, injury and eye disease prevention is the best way to ensure the strength of your vision and eye sight over your lifetime. Conditions such as cataracts and diseases that lead to laser eye surgery procedures can be assisted through proper professional eye care from your Visual Eyes trained optometrist.
If you experience any eye pain or other eye conditions such as pink eye, contact your Visual Eyes Optometrist immediately for treatment.
The eye examination from your Visual Eyes Optometrist checks whether your eyesight needs correcting with spectacles and determines the prescription for your vision, or what changes are needed to your current glasses prescription.
Early diagnosis and eye treatment can help prevent glaucoma, which untreated can lead to irreversible blindness. Our professionally trained Optometrists will use the latest in diagnostic and testing technology to also check your overall health, identifying conditions such as diabetes, high blood pressure or neurological disorders from your eye examination.